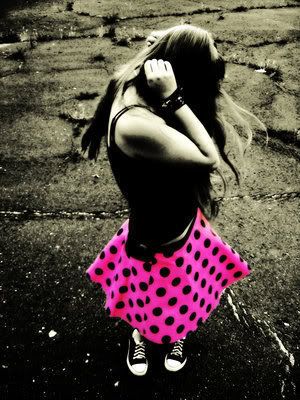 While chatting with someone today they dropped the following to me:

"As the Rabbi said, you can never erase the Satmar FLEK inside of you"....

(flek: translation - stain)

Whow! Ok, people - where to begin.... My head is swirling with thoughts, analysis, questions, almost to the point of mockery.... Now first of all, why "flek"... Its almost as if you are doomed right off the bat - you have a stain, now I dare you to go out and try to get rid of that.... But, ok... on that note, I will leave it at that. You think about it, chew it over... I'm sure you'll all voice your input... (looking forward!!!)

Back to the beginning. The quote came out during a discussion I was having with this individual who mentioned "your kind of people". Interestingly enough someone else said to me recently "wow, you're my only link to THAT world".... hmmm. I like my world and let me just tell ya all, "my world" and "my people" have no stains. We, as we love calling ourselves ARE "ex-hasids". There is no shame in it. Perhaps we use that term to identify us of what has made us who we are. To empower and to overcome. We do not feel stained. Apparently we are UN-STAINED. I am not ashamed of who I am. I may be ashamed of things I've done, of the life I lived, said and deeds acted on. But hey, wasn't I born with that "flek"!?!

I want to get one thing clear. See, I am a writer. I write short stories and poetry. A lot of it. I express myself and the people I love in it. Apparently, the shame of having a "flek" is not the shame we know. Our Ex-Hasid'ness is the label from the above quote. The shame perhaps is the consequence of having that "flek" that we never asked for.

I am so confused by that statement. I never disrespect. I have a lot of respect for many, very many Hasidic people. The ones who don't judge, enjoy their lives and don't have the need to "change" or "save" anyone. Don't save me. Save yourself. Save your morality, save your ethics, your "flek", stain. I respect the teachings of great Rabbi's, their wisdom, their thoughts, the books that are filled with so many amazing learning's and deep logic. Thoughts that provoke more intellectuality which in turn makes me think and delve. I love it. I respect and love my heritage. But, a statement like that - isn't it a bit over the top? Is it ignorance misquoted? What happened to one Jew loving another???

The holy Baal Shem Tov in the 17th century (disclaimer: I may be wrong on the date), began the concept Chasidism. His concept was based on self-expression, joy, singing and dancing in prayer; he would go into the woods for hours, meditate, study Kabbalah, and focus on individualism. He brought out the joy of a personal connection to God. When did it all get twisted? The definition of "Hasid" is to do "lefnim mesharas hadin", meaning "more than it is required of one to do per Halacha (law)". When did Hasidim begin fighting within each others circles, being shown on TV, on the holy days protesting their rabbinical leaders leadership??? Brothers, sons of holy Rabbi's fighting for the "throne". When did it become so forced, so narrow, so constricted, almost cult-like. What happened to the joy, the desire to communicate with God on one's personal level. That is not a "flek"! The Baal Shem Tov did not begin an amazing beautiful all-inclusive journey, a spiritual attachment through joy with the intention of generations and centuries later to have his ideals turn into a "you-tube" entertainment society, of "clips" being emailed in the underground (you're not allowed to have a computer) internet. The crowd which took on the right to decide who is "stained"?!?!?!?!

One of the worst, if not the worst sins, is Chilul Hashem - desecrating or shaming God's name. Where did they go from lefnim mesharas hadin to violating the most basic and worst of sins. Channel 5, and the New York Post posting pictures of physical fights, or courtroom battles equals lefnim misharas hadin, taking that extra step?! Now, that wouldn't be hypocrisy, would it? Take lefnim misharas hadin and do what is right.

When R' Shlomo Carlebach was alive (google him if you need to), his shul would be jam packed with all sorts of people, ranging from every corner of Judaism. Every color of the rainbow, every color garb, females, males, the who's who of all walks of life. The energy this holy man exuded was the ultimate CHASIDISM!!!! The joy in his shul on a Saturday night; a packed room would be alive as people, from the Satmar to the Lubavitch, to the Yecky's to the non-affiliated, non religious, non-jews (!!!) all sang and danced and connected with God on levels of true purity. Through song and dance, unity and soul. One of R' Shlomo's favorite words was Neshama (soul). He named his daughter Neshama; one of my best friends who's parents found Judaism as a way of life throught him - was named Shchina!!! (the presence of god through a woman.) How beautiful is that??? THAT is my Chasidism. THAT is not my "flek", THAT is my pride!
Am I stained? No. I am loved. "My" people, "My world", we go that extra mile. We surround ourselves with unity, and reach higher levels with purity, with no shame, with pride. We do not deny our history, our heritage NOR "OUR" Chasidism. We are a family, with self expression, individuality, with our connection to God in a way that we are comfortable and love him. Music, art, laughter and support is our Chasidism. We choose to serve our higher power, and believe and have faith. Heck, God has had my back. I have fallen on him, he has saved me. He has not called me a "flek". I love my Higher Power. He protects me. Nobody can transcend him and decide for me whether I am a stain or not. I am your Ex-Hasid. Not mine.
You can deny me
But you cannot lock the door
You can block me
But of one thing be sure:
You can padlock
You can throw away the key
You can hate me forever
But I will still love me.
Throw me aside
Tell me I'm wrong
Listen to me carefully,
As me, you will never be as strong.
What you think you know
You sure do not
Take your label
"drop it like its hot!"
disclaimer: this in no way is a hateful piece. it is one of confusion, a thirst for understanding, with the hope of finding everyone's input bringing a sliver of understanding... i look forward to hearing from you all.
The response I got from someone who read some of my work...
יזט געפערליך
וואס עט זיין מיט דיר - מאכסט מיר ליצנות פון די גאנצע אידישקייט